Since it was founded, Zhaoyue Mold Machinery Limited has established and maintained its reputation by building the highest quality stamping dies and Plastic Molds supported by superior customer service.

It's composed of different processing workshops, including production work-shop, pressing shop, molding shop, finishing shop, sheet metal shop and forming shop,etc. It's with large and precision stamping machines, with single-press production line and Progressive-die stamping production line, with Pressing machines of 500T, 350T, 160T, 110T, and oil press 400T. All helps us supplying high quality stamping parts to different partners, such as furniture factory, toy factory, electronic products factory, household appliances manufacturing plants, automobile macnufacturers and so on.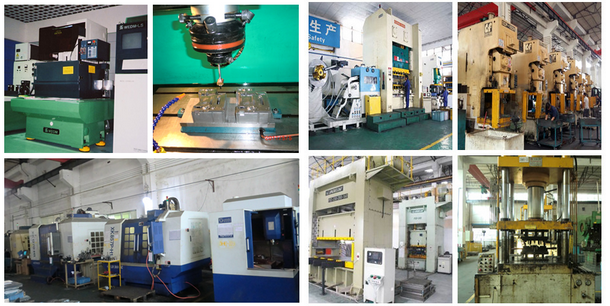 We have rich experience in various types of stamping and sheet metal parts. The finished Stamping parts include household appliance stampinig parts, auto parts, motorcycle parts, sports equipment parts, building marterial stamping parts, advanced window stamping parts and furniture decoration hardware connectors, etc.

Zhaoyue also has precision plastic parts making-shop, with injection molding machine 650T and 200T. High quality plastic products are supplied to furniture factory, household appliances plants and automobile manufacturers.

There's one stop-service supplied to our customers from products' drawing design(3D) to mold precessing and production. Also Zhaoyue Mold Machinery Limited pursues continuous innovation and progress in product technology and quality. Its products have been certified by ISO9001:2008 quality management system. The products and mold quality has been widely recognized by its cooperated partners. With more than ten years of developing, it has assisted its partners developed different kinds of hardware items and plastic products, and continuously improved the products' quality, die service life and production efficiency.


With the objective of honesty and professtional service, quality products, on-time delivery, we'll surely serve you as the most respected customers. Welcome to visit us and hope we'll cooperate togather soon.